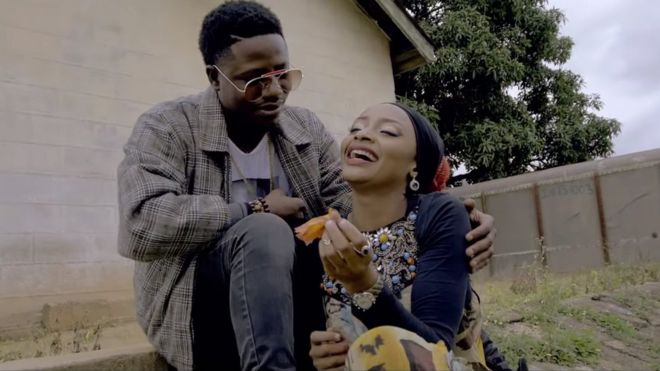 A leading Nigerian actress, who was banned from the Hausa-language film industry because of her "immoral" behaviour, has apologised.
Rahama Sadau's appearance in a music video "hugging and cuddling" Nigerian pop star Classiq offended some people.
Ms Sadau said sorry to those she upset, but said her actions were "innocuous".
Hausa films are popular in the mostly Muslim northern Nigeria where it is taboo for men and women to hold hands in public.